Nothing beats getting up early and make it to the farmers markets in Byron Bay. And tomorrow morning between 7.30 and 10.30 both Remy and Nelly will be there promoting the beautiful food this region has to offer.
Not only will two of this area's great chefs (Gavin Hughes from the Byron at Byron and Joseph Griffin from Harvest) be preparing and sharing their recipe featured in The Byron Bay Cookbook, the book, which is selling at a high rate will be available at a special market price. So come and try the fabulous food, interact with two amazing chefs, speak to the girls behind this project and visit us at the market.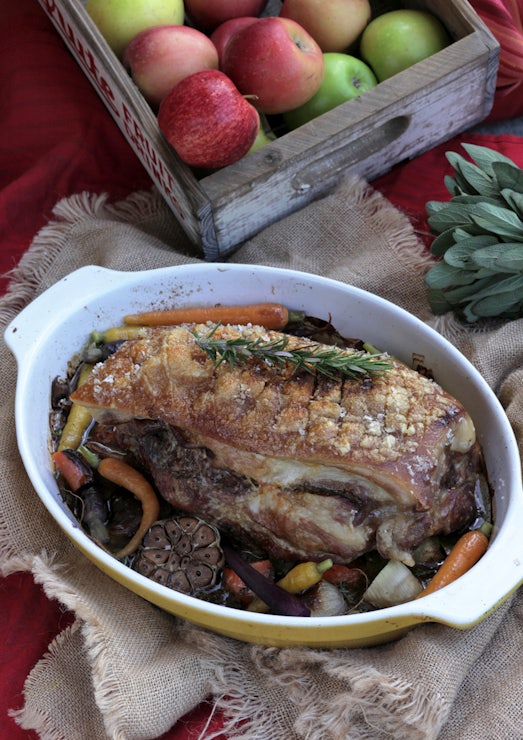 The Byron at Byron's fabulous roast pork, created by Headchef Gavin Hughes, recipe featured in The Byron Bay Cookbook.
Gavin also cooked many more recipes for you to enjoy, here is a very fresh and easy tom prepare spring/summer salad, made from ingredients you can so easily pick up at the Farmers Market.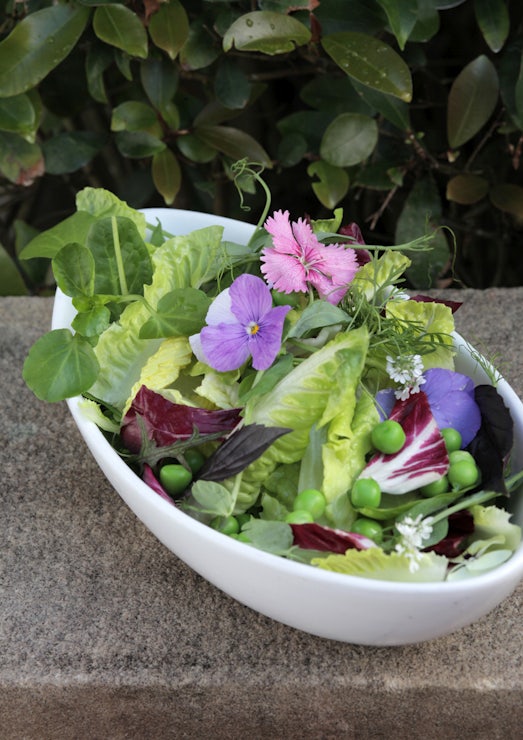 Fresh spring/summer salad with garden peas.
He also made a delicious pork curry, which tastes amazing with a Stone and Wood beer on a hot summers night. off course prepared with local Bangalow Pork.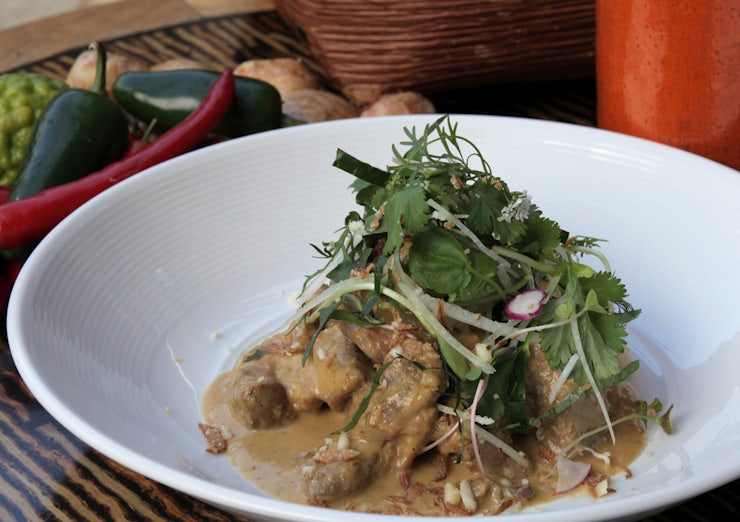 Bangalow Pork Curry. recipe in The Byron Bay Cookbook
Joe Griffin, chef at Harvest in Newrybar, a place you simply have to visit whilst holidaying in the greater Byron Bay region, cooks with great imagination. Produce never comes from far. Harvest is renowned for low mileage in produce, using sustainable/forest gardening to produce the best possible produce for you to consume at their cafe.
Here is his version of Fillet Mignon, you can find the recipe in our cookbook, but personally I prefer to eat this one at their cafe!