Byron Bay Cookbook – Enhanced 3rd edition hot off the press.
With the success of over 7,000 copies sold of the first two editions. Local publisher
Remy Tancred and photographer Nelly le Comte have jointly produced a refreshed
third edition that released in March 2017 Byron Bay – A taste of the region is a
206 page, stunning collection of recipes and photographs from the regions finest
producers, caterers, restaurants and cafes. Featured chefs include Ben Devlin –
Paper Daisy, Steven Snow – Fins, Katrina Kanetani – Town and Bret Cameron –
Harvest, just to name a few!
Guy Skinner's from Rae's Moreton bay Bug recipe.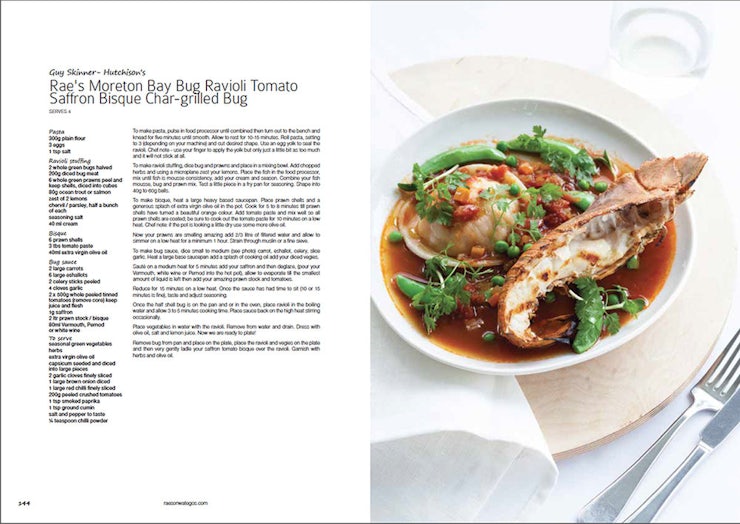 Long known as a tourist mecca and sea-changer destination, this picturesque semitropical
area is a fertile food bowl, renowned for the quality of its produce and the
ingenuity of its growers and producers. The book invites you to take the journey,
following three distinct routes: commencing in Byron then venturing south, over the
hills to the west, and finishing in the north.
Samantha Gowing's Beet, Fig and Fingerlime Salad.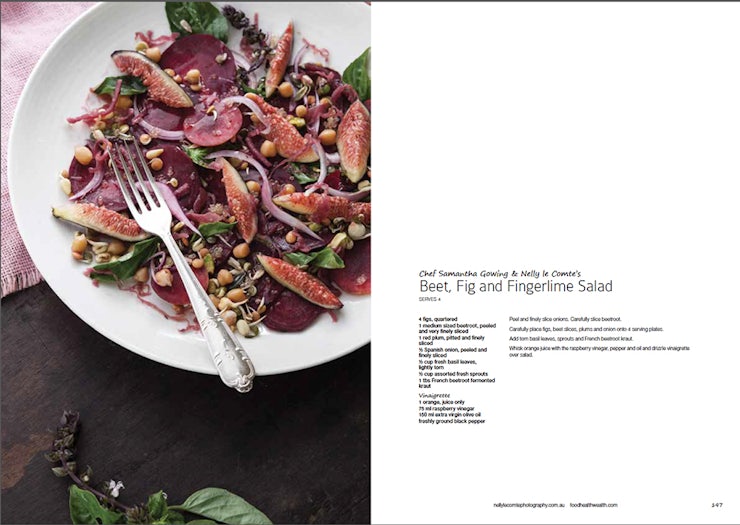 For the keen diner, there is a foodie trail map to follow and for the home cook, easy
to follow recipes that will impress at your next dinner party!
Byron Bay - a taste of the region available now at the following stockist:
Elements
Three Blue Ducks
100 Mile Table
Mary Ryan's
Collins Bookstore
Harvest Newrybar
Ballina Airport Cafe
Dumpling Yum Cha Ballina
The Macadamia Castle
Beach Byron Bay
Quattro Lennox Head
RRP soft cover $34.95 and hard cover $49.95