Byron Bay Cookbook featuring at the Byron Bay Writers Fest 2015
The annual Byron Bay Writers Fest attracts people from all over Australia. For 3 days it is books, books and books. A popular destination to combine your Book-club with delicious food as many of the restaurants in town will have speakers promoting their latest book. Great for locals to have all these amazing people coming to town and being able to chat with them at the Writers fest.
This year we were succesfull with our application to be a small part of the Writers Festival. A tent was erected to accomodate Self Publishers. A group of 20 people were selected and had a good change to chat to the audience and share off course many stories about Self Publishing.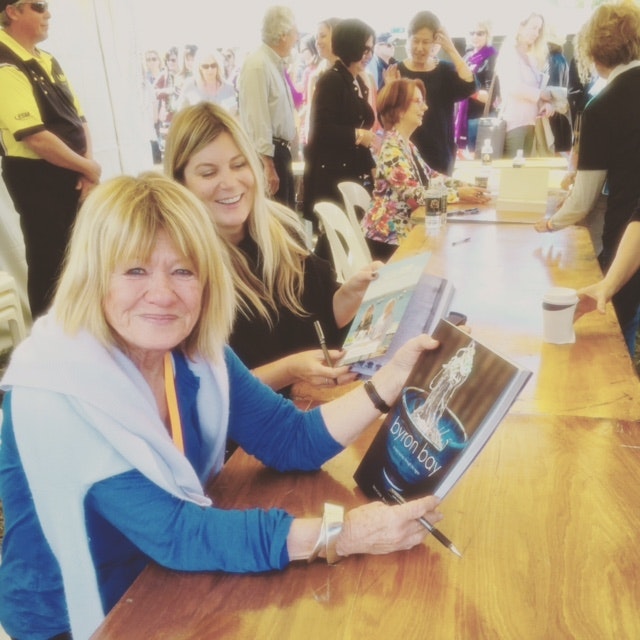 Great to listen to other authors and well known people who released a book. Let's Eat by Margaret Pomeranz and Phillippa Whitfield Pomeranz is not just a cookbook it also is a family memoir and an interesting angle towards cooking with one's mother-in-law! Looking forward to see more of this which we can as philippa is working on a TVC series around this theme. Interesting to say the least.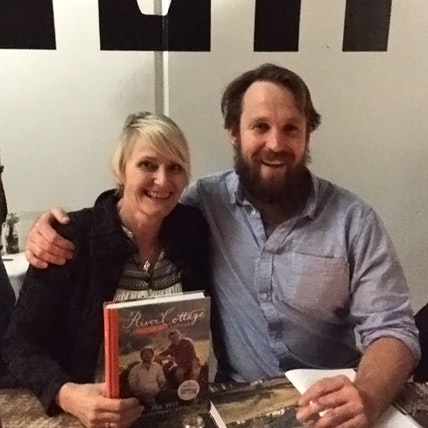 Dinner at The 100 Mile Table was a total bliss. Jeremy cooking a damper on the hot coles, Sarah adjusting Paul's recipes to get our local maca's more featured and we all huddling by the brazier over a glass of mulled wine. The food was wholesome and delicious, Several Sydney-siders totally in awe over carrots from close by. And off course the change to get a signed copy of "River Cottage" by Paul West.